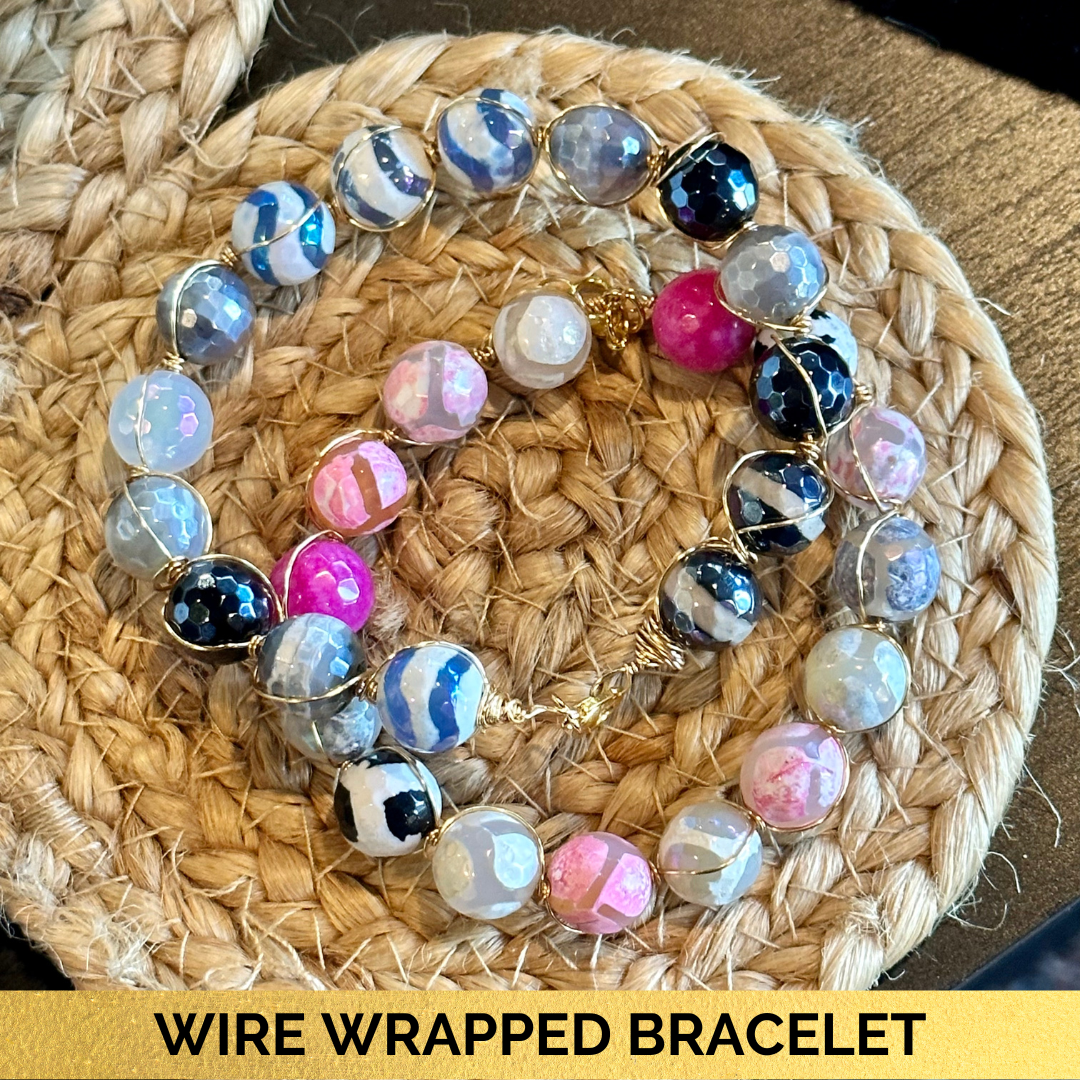 WIRE WRAPPED BRACELET WORKSHOP
Are you ready to learn a new skill and make some stunning jewelry at the same time? Then join us for our wire-wrapped bracelet class, where you'll learn how to create a unique and stylish bracelet using wire and beads.
Our classes are designed to be fun and exciting. With our instructors leading the way, you'll learn all the basic techniques of wire-wrapping, from selecting the right wire to adding beads and finishing touches.
No matter your skill level, our classes are tailored to suit everyone's needs, and we'll provide you with all the materials to create your very own bracelet. From the wire itself to the beads and clasps, we've got you covered.
Our wire-wrapped bracelet class is the perfect way to learn a new skill, express your creativity, and make something beautiful that you can wear with pride. So don't wait - book your spot today and get ready to start crafting!
*Picture is an example. Beads and wire will vary.
************PLEASE READ**************
We reserve the right to use event photography (unless otherwise notified in advance). Please see our Model Release terms and conditions.
We cannot guarantee an allergy free environment, so please join at your own discretion.

You agree to observe all posted rules/warnings and any oral instructions or directions given by the collective during the class. You recognize there is a level of safety required when using the tools and supplies provided. You assume full responsibility for the use of these tools and supplies.
Please view How It Works/F.A.Q's for cancellation and late arrival terms and conditions.
Artistic Fusion and its partners, team members and associates are not responsible for damages or injuries that may arise on or off the premises as a result in your participation.
By purchasing this workshop, you understand and agree to all terms and conditions.
For private events contact us at hello@artisticfusioncraftstudio.com
Follow Us on Social! https://www.instagram.com/artisticfusioncraftstudio/