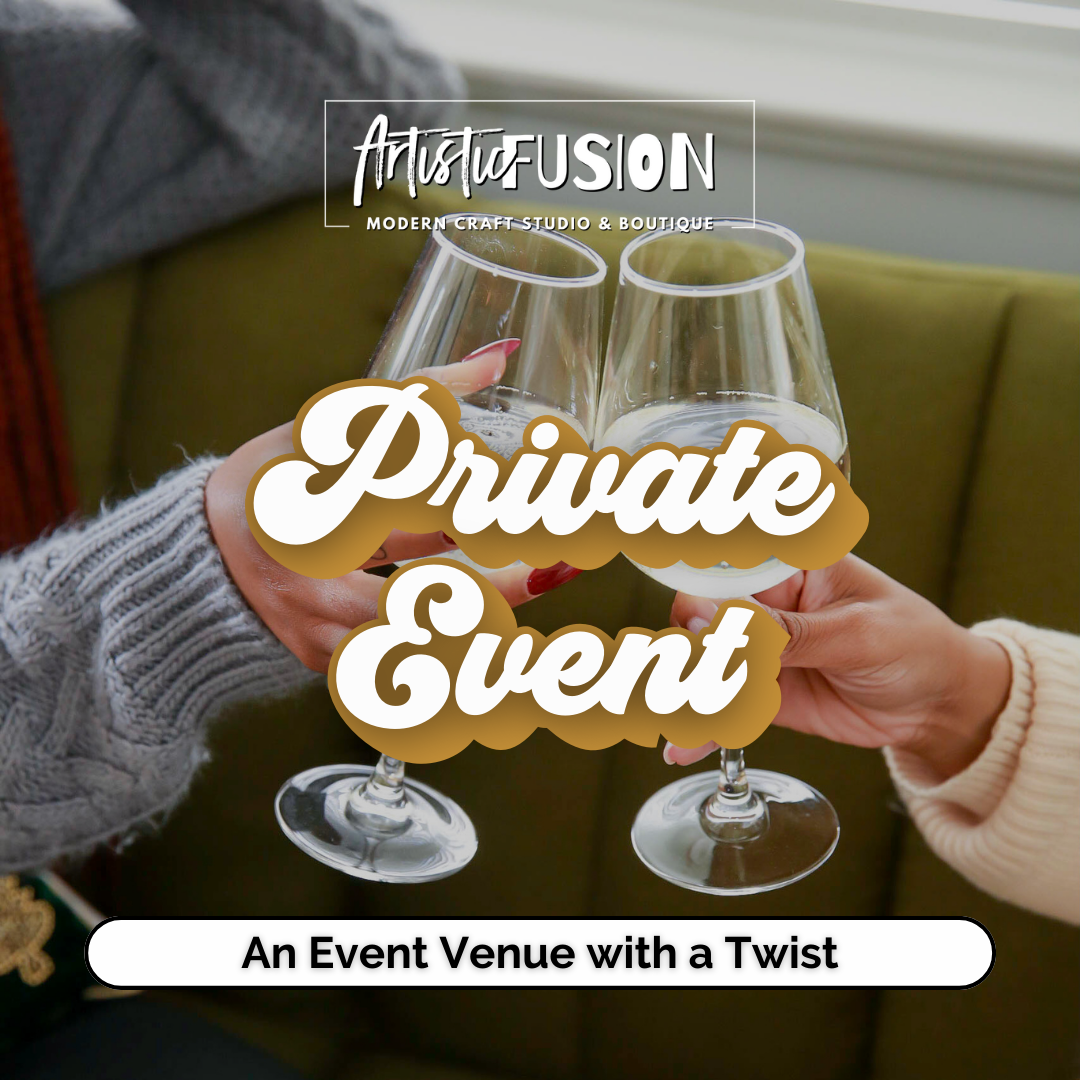 Private Craft Party Booking Fee
Thank you for choosing Artistic Fusion for your event!
For events rentals that do not include craft projects and classes, please fill out the event request form here.
The Way it Works:
A $125 non-refundable booking fee is required to reserve the date and time for your event. Please note that this fee does not go towards the per project fee.
Private craft events held after 4pm must have a minimum of 10 or more paid guests. If you have less than 10 paid guests, Artistic Fusion reserves the right to request the difference to be paid before the start of the event. 
You may select a specific project for your group or you can select up to two different projects for your guests to choose from. Prices vary depending on the project chosen.
Once the deposit is made, a link for your guests to register will be created. If you are going to pay for the event yourself, the final payment for all guests is due 5 days before your scheduled event. An invoice will be sent to the email address on file.
Light snacks and drinks are permitted with private events. Crockpots, hot plates, warmers, beverage dispensers etc. are not permitted.
Your guests must arrive on time for your scheduled event. We will extend a 15 minute grace period. Once the class begins, late guests will not be refunded and no credits will be issued. They can still participate but the class will not start over and they will still have to finish their projects within the time allotted.  Private classes can last two hours or more depending on the project. 
Our space has the perfect vibe and energy you need for your next event. It includes:
A modern and clean bathroom
Tables and chairs to accommodate parties up to 20
Sound bar for music
1 Large screen TV with HDMI cord connection
Free WiFi
Additional 30 minutes setup time.
Ample free parking
Private events can be held at our studio seven days a week, excluding scheduled events. Please call ahead or email to verify availability before making a reservation for your event.
Questions? Email hello@artisticfusioncraftstudio.com or call 470.278.8359