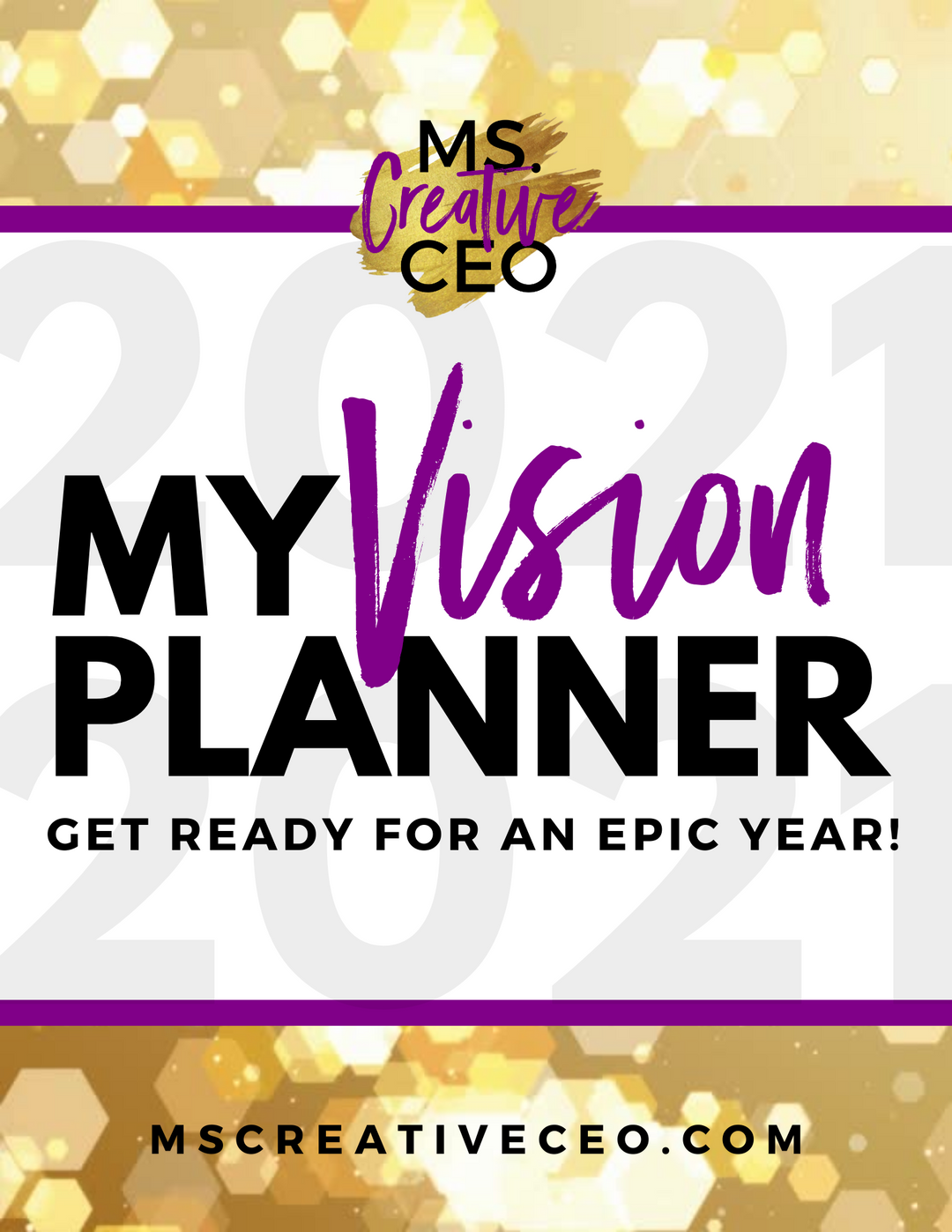 Ms. Creative CEO Vision Board Planner
This handy planner will help you get clarity on your goals so that you can create a vision board that really speaks to you and what your true goals are.
It is proven that writing things down and putting the things that you desire where you can see them daily help you attain your goals.  You owe it to yourself to take the time to get clarity and get what you want out of life.
© 2019 Ms. Creative CEO, LLC All rights reserved. No portion of this book may be reproduced in any form in any way other than its intended PERSONAL use, without express written permission from the publisher, For permissions contact: hello@mscreativeceo.com 

No refunds or exchanges available.