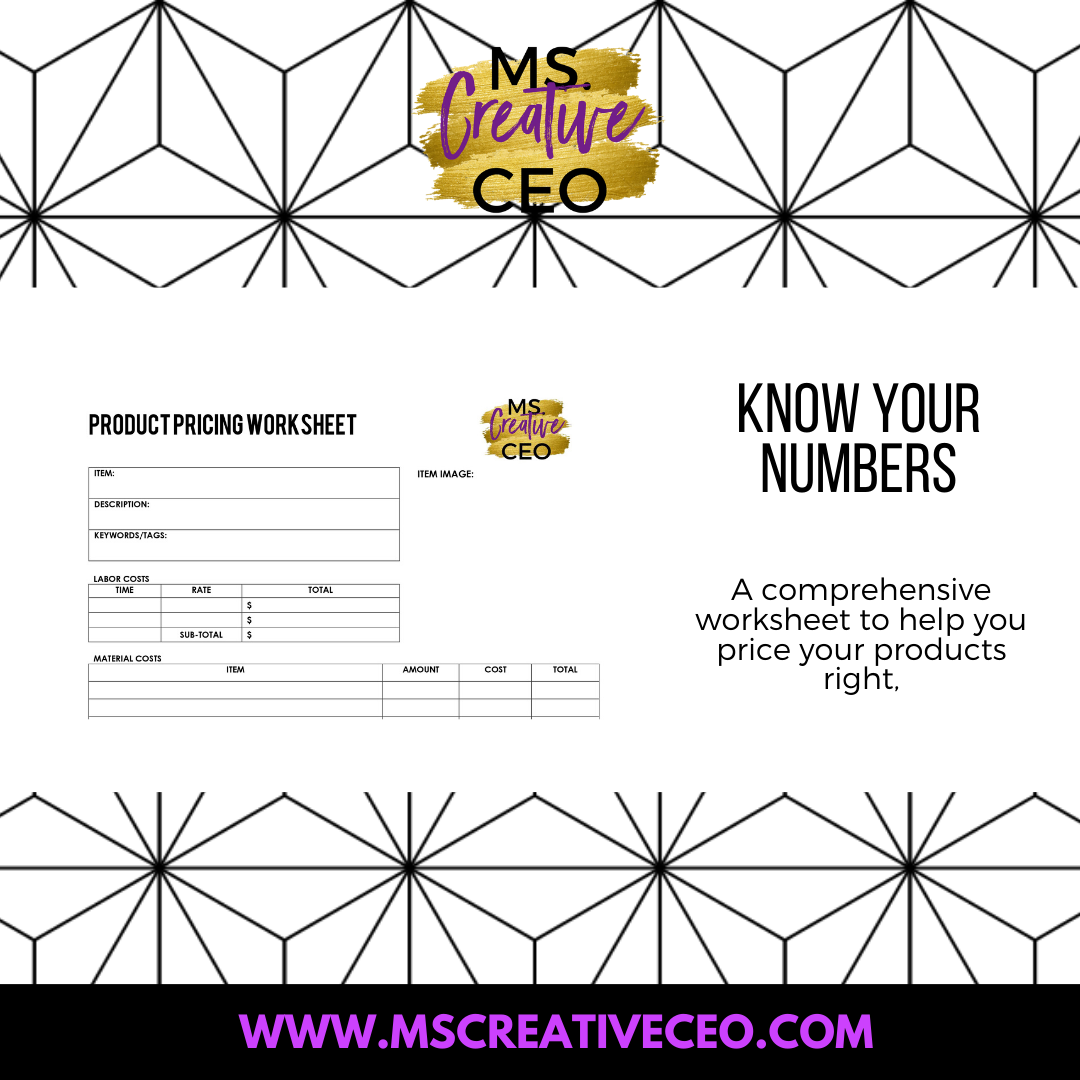 Ms. Creative CEO - Product Pricing Worksheet
Pricing to make a profit can be a challenge. This worksheet will help you get on and stay on the right track. Don't miss out on money!
Don't keep spending time trying to connect the dots and let money slip through the cracks. Stay on top of your game because how you start is how you finish.  
Grab your copy now!  
This file can be downloaded up to three times.
______________________
No refunds or credits.
All information is the property of The NiKai Group, LLC. It is for personal use ONLY. You are not to share or sell in part or as a whole, any part of this document. To do so would be considered stealing and will be dealt with accordingly.
Ms. Creative CEO + The NiKai Group, LLC ©2018 All Rights Reserved
No refunds or exchanges available