WELCOME TO THE CREATIVE BOSS COLLECTIVE INNER CIRCLE!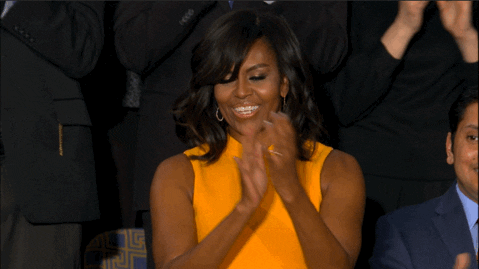 I am super excited to have you join my tribe! The fact that you have made the decision to join CBC is a big deal! It means that you are ready to change. You are ready to step into your greatness and grow! Although this journey is going to be WORK, we are going to have fun doing the work. We are going to celebrate all your victories, large and small. So settle in and roll up your sleeves and lets get to it!
FIRST THINGS FIRST.
-All content will be stored here on your Teachable portal. Please remember you only have access while you are a current member. You cannot download the content unless stated.
-Fill out the onboarding form so I can get to know you and your business better.  
-Join our private Facebook ground an introduce yourself!
https://www.facebook.com/groups/TheCBCInnerCircle/
You must answer all the questions and provide the email address you used to sign up for your membership to be accepted into the group. Please allow 24 hours to be admitted.
The Facebook group is home base for the tribe. It is where we will connect, support and and get to know each other. It's is a MAJOR part of the membership and will play a significant role in your growth as a Creative Boss. This is an INTERACTIVE group. Please introduce yourself and open up and build relationships. You never know where your next connection can take you! 😉
If you have questions about your account or need tech support please reach out to our team at support@mscreativeceo.com. Please at least 24-36 hours for a response.
The Creative Boss Collective Inner Circle Membership Terms and Conditions:
By joining The Creative Boss Collective Inner Circle (CBCIC) you agree to the following terms and conditions:
The content within CBCIC is only for paid members only. It is not to be shared will individuals outside of CBCIC.
You will be able to access content while you are an active member. Content may not be downloaded unless indicated.
Payments for all members will draft every 30 days from the date that you originally signed up. The card that is on file will be billed. (This will normally be between the 21st to 31st of each month, including holidays.)  
This will be 30 days from the date you signed up so please note accordingly.
If your initial payment does not process, 2-3 attempts may be made for 3 days to bring your account current.
After the third attempt, your membership will be canceled. You will lose access to all content on the platform and you will be removed from the Facebook group.
You may re-enroll during the next enrollment period at the current membership price.
You may cancel your membership at any time, but you must provide at least a 72-hour advance notice of your draft date to avoid any charges by emailing support@mscreativeceo.com
No refunds will be issued for any monthly payments.
FOR CLARITY: Cancellation requests are processed immediately. Once the cancellation is processed you will removed from the membership platform and the Facebook community.
If you have any questions, email support@mscreativeceo.com