MAKERS, MINDSET & MONEY VOLUME 2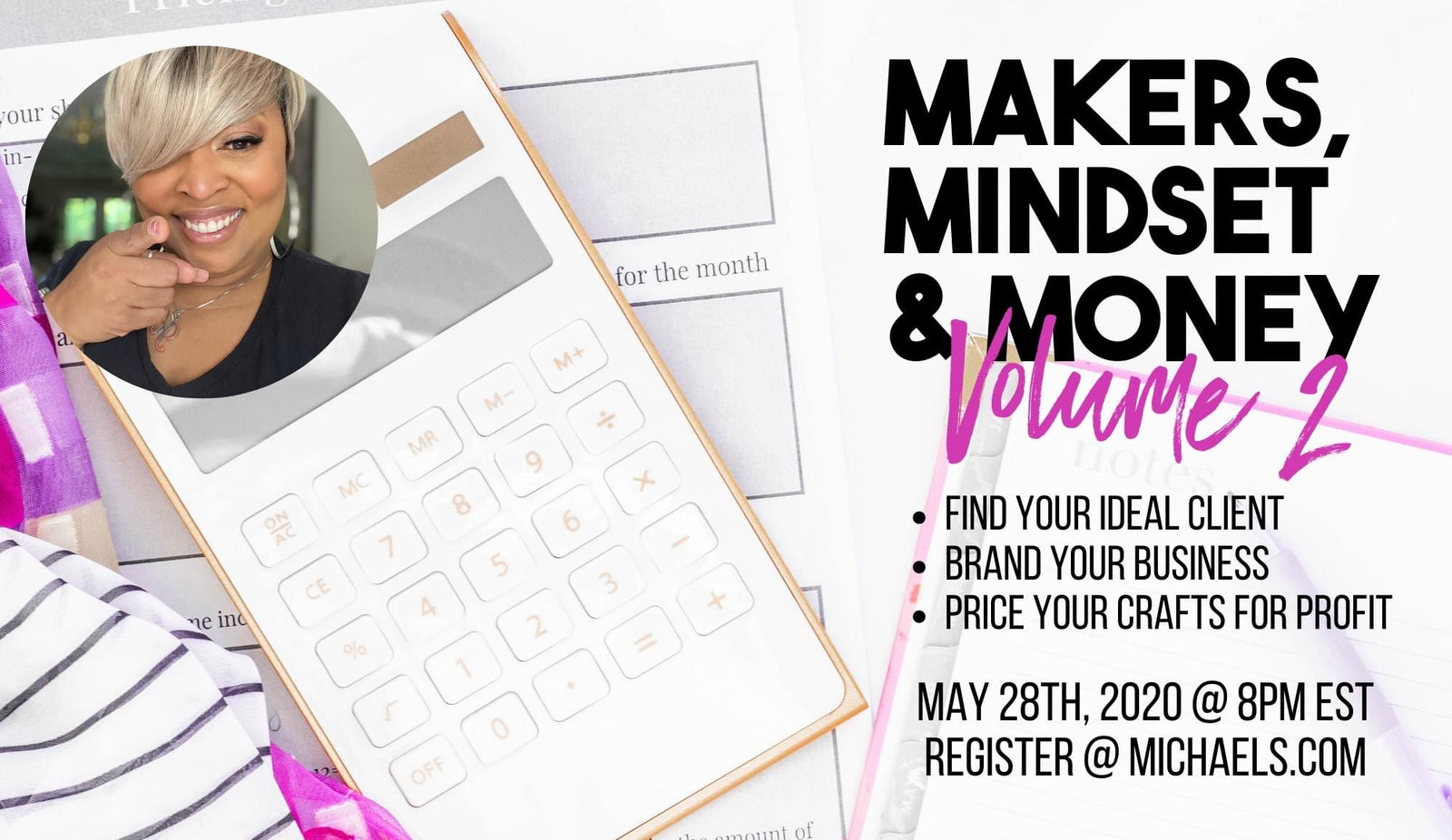 OK, so you've been told that you should sell your crafts but you are wondering about what comes next. Are you asking yourself where do you find you find customers and get them to buy? Or, how much should I charge for this? Of course you are, those are the questions all crafters ask themselves when they transition from a hobby to a business.
This class will give you an overview of the top three things you need to know to create a business that thrives!
How to find your ideal client
How to brand your business
How to price your crafts for profit
---