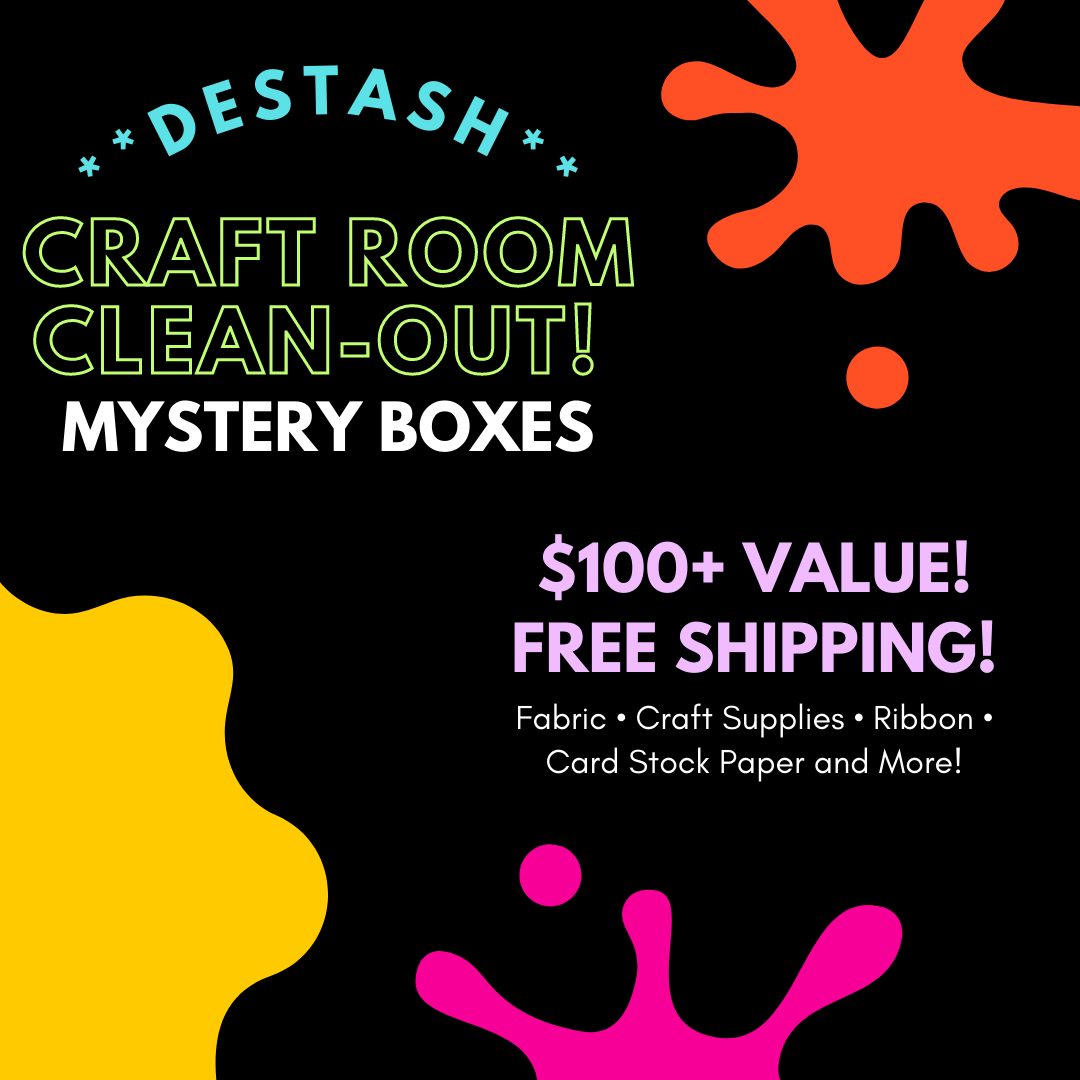 MYSTERY SUPPLY BOX
It's time to let some of my supplies go on to better homes so they can be used instead of sitting on my shelves!
The value of each box will be at least $100! I will fit as much as I can into a USPS medium flat rate box.  FREE SHIPPING!
Types of Boxes:
Fabric Only - a mix of sizes, shapes and types of fabrics. Length of fabric varies. Sizes range from approximately 1"- 2+ Yards

Craft Supplies Only - a random mix of card stock paper (various sizes), embellishments, ribbon, beads, paper pads, washi tape, etc.

Mix of Both
These boxes are great for all sorts of projects like making jewelry, clutches, doll clothing, crafting, quilting, scrapbooking and patchwork projects. The possibilities are endless!
Items in each box are selected randomly. No special requests.
All orders ship within 2-4 business days.
************PLEASE READ**************
There are no refunds. No exceptions.
Artistic Fusion and its partners, team members and associates are not responsible for damages or injuries that may arise on or off the premises as a result of you using this paint kit.
By purchasing, you understand and agree to all terms and conditions.
Follow Us on Social! https://www.instagram.com/artisticfusioncraftstudio/