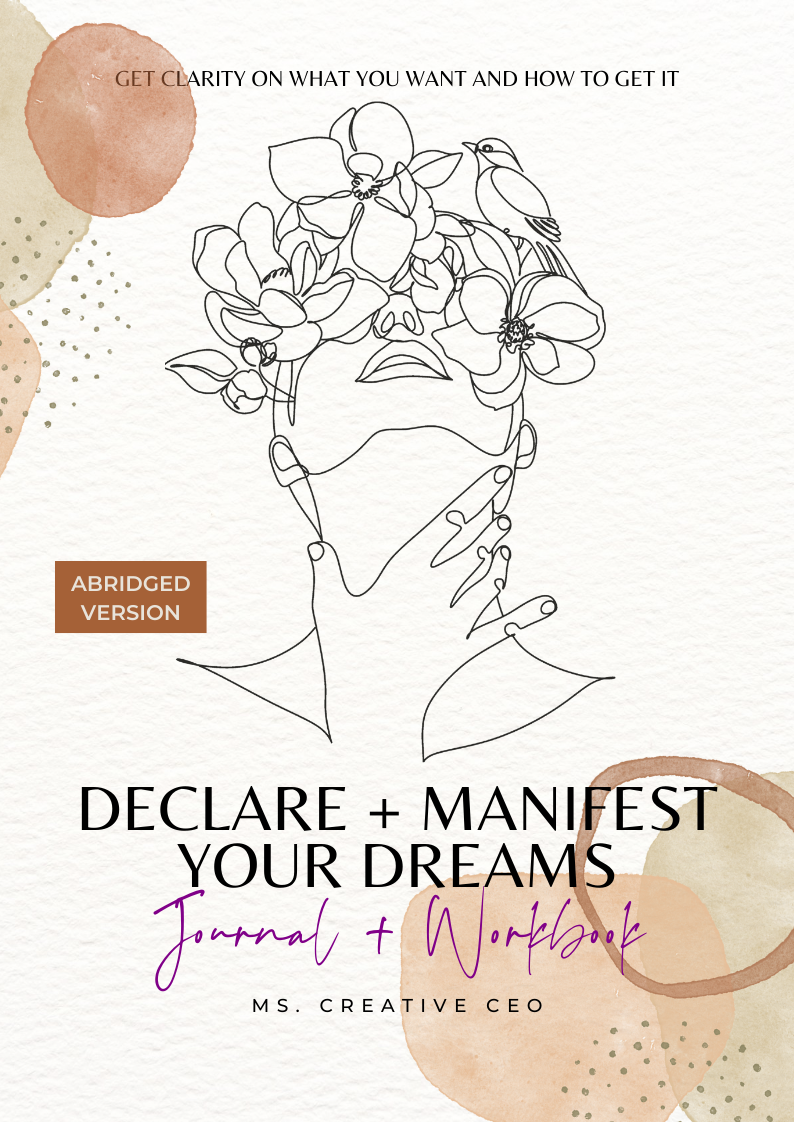 Declare + Manifest Your Dreams Journal + Workbook
Regular price
$39.99
Sale price
$24.99
/
The Declare + Manifest Your Dreams Journal + Workbook is designed to guide you to clarity and your breakthrough. It will help you dig deep, find out what you really want in life and help you create a path to get to it. 
The Abridged Version
The first 13 pages of the journal (Special version for the Zoom Session)

Full physical journal will be available on 1/4/2022.
If you are getting the digital copy, DO NOT FORGET TO INCLUDE YOUR EMAIL AT CHECK OUT. The file CANNOT be sent without it.
Images are for display purposes. Final product may be different. 
© 2021 Ms. Creative CEO, LLC All rights reserved. No portion of this book may be reproduced in any form in any way other than its intended PERSONAL use, without express written permission from the publisher, For permissions contact: hello@mscreativeceo.com 

No refunds or exchanges available.